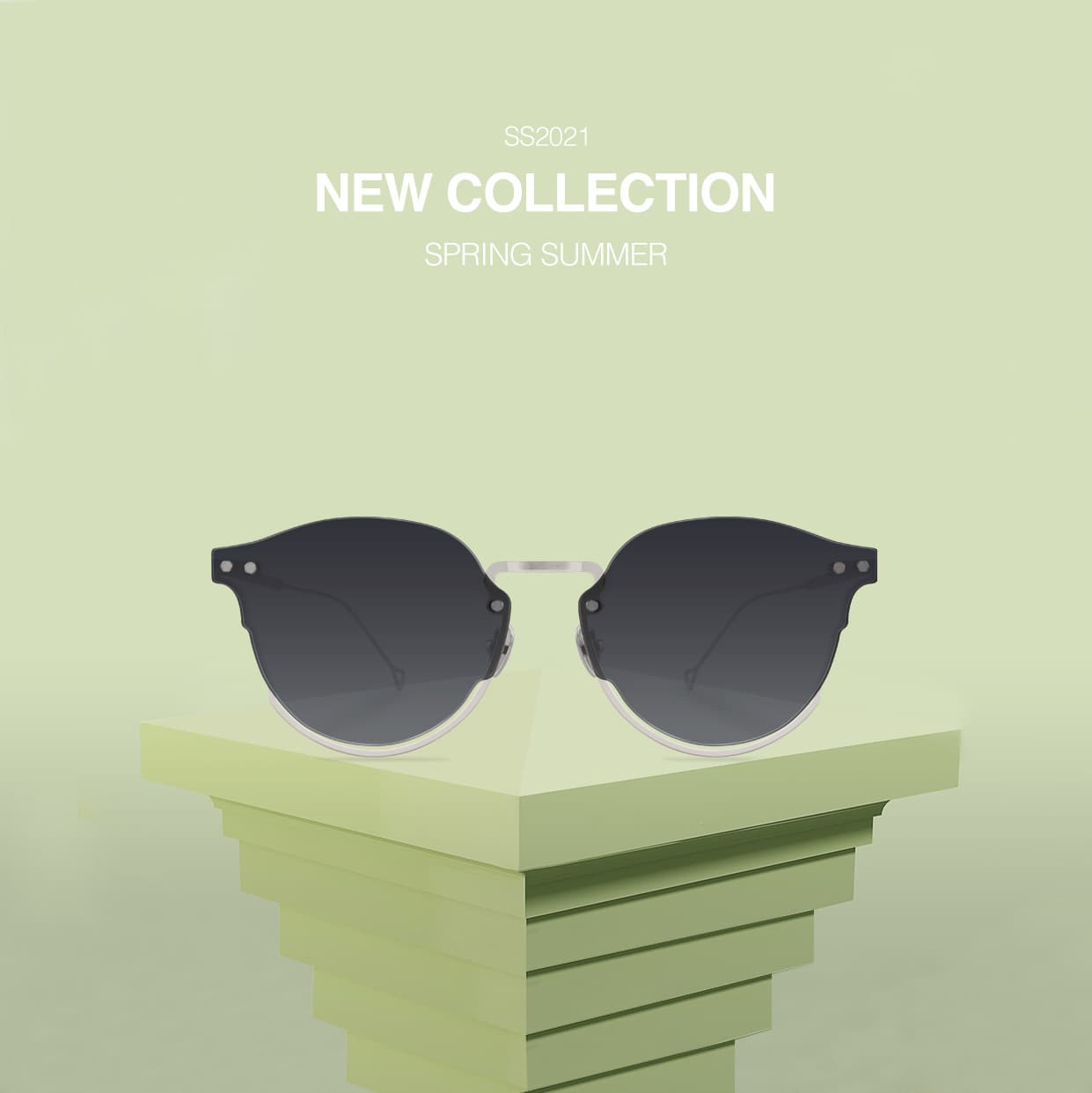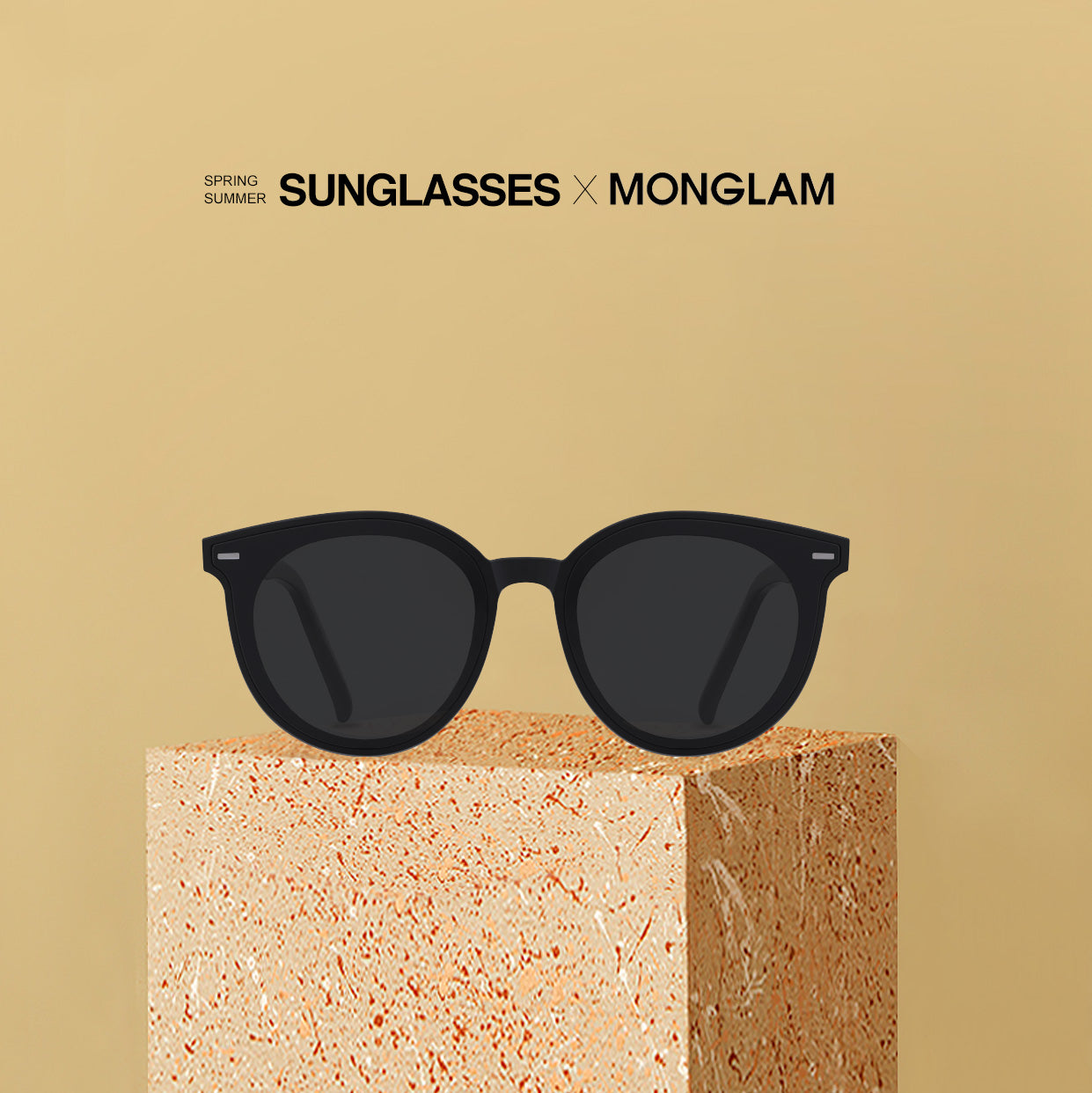 SUNGLASSES MONGLAM
When you walk down the street, stroll along the beach or even climb in the mountains on a sunny day, the sunglasses will protect you from UV rays and also from the excessive brightness of the star king on your eyes. That is its function. But sunglasses are much more than that. Technology has managed to add new elements to prevent eye damage, filter brightness, modulate contrast, providing a vision that would be difficult to achieve with natural eyesight, somewhat fantastic and therefore very pleasant and attractive in various activities of daily life.
Sunglasses take on another dimension, since when they are integrated into our daily chores, they have also been integrated into our outfit, our favorite colors, skin tone and especially the features of our face. And it is logical that this is the case. Sunglasses cover the most expressive of us: our face. That is why sunglasses are now the stars of fashion.
Quality sunglasses, extra resistant and durable.
At Monglam we select top-quality raw materials, resulting in quality, strong and durable sunglasses that can accompany you during all your trips, events and day-to-day uses.
We select the best acetates and steels, taking care of every detail of our glasses to offer a high quality final product, making us unique and with a simple view can perceive the difference of the selected raw material.
We know how important your eyes are to you, that's why our sunglasses come with ultraviolet protection, our lenses protect you from ultraviolet light with a degree of UV400 protection.
Our lenses are polarized, these lenses have clear advantages over traditional lenses, they reduce reflections from the sun and in low light or shadow situations, it is possible to achieve better vision because they do not obscure the vision as much as traditional lenses, thus allowing to obtain a more pleasant vision and more comfort.
We offer high quality, good value for money sunglasses, quality defines our brand, it is an identity, not an excuse to increase our sales rates, that is why you will find here high quality sunglasses at an adjusted price.
You can find discounts on our catalog, exclusive discounts during our promotions, as well as buying Monglam sunglasses at outlet prices during our offers.
We offer competitively priced sunglasses without compromising on quality. New trends in sunglasses for this summer
We have the latest fashion trends, you can find here all types of sunglasses, with unique character and personalities, select your favorite sunglasses in our online catalog combining different styles and colors. At Monglam we seek to be different and revolutionary, inspired by the latest trends and fashion, breaking with traditional styles, which is why we are the favorite brand of our influencers. Join them with the latest trends in sunglasses.
Be impressed by the models of sunglasses that we have, from the most classic aviator sunglasses, to the most sensual cat-eye style, through the iconic models of square sunglasses, or the retro round ones, all this combining with polarized lenses of different styles and colors such as black, silver, brown, pink, and many more, wherever you are, you will be the focus. Choose and buy the sunglasses combining them as you want to define your style.
Explore our catalog and find the latest models of sunglasses that are in trend, we have a wide variety of sunglasses for women and sunglasses for men available in different colors and models. Many of the models we offer are unisex sunglasses, choose from the multitude of color combinations and styles for sunglasses that best suit your look and add it to your collection.